Hello again,
Another week has gone by and the work is moving forward. I am learning
more and more every day.
We had transfers and I am in the same place with my same trainer.
Our investigators are doing well and our goals are going well also.
Arizona has some amazing clouds.
I want to tell the other side of WANDA's story from last week.
We know that she has had a miraculous conversion and has a strong
desire to be baptized, but you may ask "how did this come to be?" Or
"how did you find her?"
Well, Wanda is a member referral. Her ex husband, Fred, lives in the
ward boundaries but has been inactive for 30 years. One day at church
we sat in the back with some recent converts and following sacrament
meeting brother Gordon, a member of our ward, came over to us and
said "sisters, the man I home teach, Fred, is here at church, did you
get to see him?" We had no idea that he was even coming so we said no.
Brother Gordon proceeded to tell us that he had been faithfully home
teaching Fred for 25 years. He never missed a month and never gave up
on Fred. Brother Gordon had invited Fred to his children's baptisms,
graduations, mission farewells, and any other church activity you can
think of, but he never came. Then, one day
he came with Wanda, and
my companion and I put them in the plans to go and visit... And you
know the rest of the story.
Following our last visit, brother Gordon walked down the driveway with
us and said, "Sisters, you don't know how happy this makes me to see
Fred coming to church. After all of those years of discouragement and
disappointment, I can see the blessings of those 25 years of home
teaching."
We walked away that night knowing who the real hero was of the entire
experience. It was brother Gordon. He never gave up on Fred. I can
only imagine how hard that must have been, but I know that Christ
never gives up on me. Even though I have been tough to work with for
these 19 years of life, He faithfully and diligently comforts me and
comes to me and forgives me without fail. May we each be more faithful
to all those around us and remember that Gods timing is different than
ours.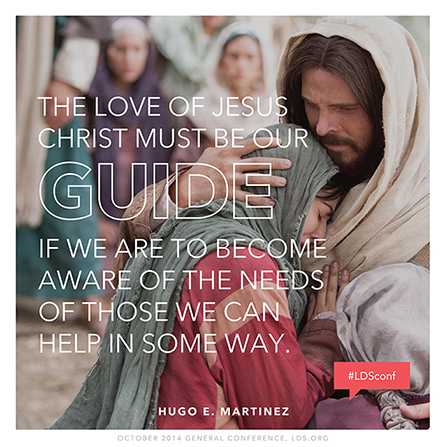 In thinking about being devoted and faithful and consecrated to the
Lord I remembered this quote by Parley P. Pratt who spent 26 years
away from his family as a missionary, bringing people to Christ.
Through all of his trials and time and sacrifice he says:
"If it is the will of God that I should spend my days in proclaiming
the gospel and bearing testimony of these things, I shall think myself
highly privileged and honored... I think it matters but very little
what I suffer, what I sacrificed -whether insecure the honor or
dishonor of men, or where I die, if it so be that I can keep the
faith, fight the good fight, and finish my course with Joy. I have all
eternity before me in which to enjoy myself."
Now it may be hard, life may be wearing you down but there is hope.
Firstly we can find joy in the Journey and love life today... But we
can also see the light at the end of the tunnel.
In 2 Nephi 24:3 it
says:
And it shall come to pass in that day that the Lord shall give thee
rest, from thy sorrow, and from thy fear, and from the hard bondage
wherein thou wast made to serve.
Someday we will rest from our cares and be at peace.
To be honest I have been having a rough time recently and I can
honestly say that my mission has been that hardest thing I have ever
done in my entire life.
Sister Child's reminded me of the lyrics to this wonderful song that
describes really well how I want to feel when life gets hard and I
feel like I just can't make it one more day...
"Little Wonders"

-Rob Thomas
Let it go
Let it roll right off your shoulders
Don't you know, that the hardest part is over
Let it in
Let your clarity define you
In the end, we will only just remember how it feels
Our lives are made in these small hours
These little wonders
These twists and turns of fate
Time falls away in these small hours
These small hours
I couldn't have said it better myself!
So now the question is ... How can we have joy in the journey and
accomplish our goals now?
We had a stake conference a few weeks ago and our stake president
shared a story about rock climbing. He said that one time he was
climbing mount Rainier... They had been preparing for this hike for
quite a while and when they were a few days into it a huge storm came
in and the conditions became pretty bad. He said that he looked around
and saw that he was leading the group and said "I decided right then
that I WOULD MAKE THE CALL". He made the call to head back down the
mountain instead of risking everyone's lives. Soooo... Do you want to
change something?... Well the make the call and decide that today is
the day to change, the day that you become the master of your fate.
We all still need to have help with our goals right?
Well sister Child's and I came up with this breakdown for our desires
and aspirations and it goes like this...
VISIONS
GOALS
PLANS
ACTIONS
Start with the vision of what you want to do and where you want to be
in the future.
Then make some solid and reasonable goals to accomplish your vision.
Then plan specifically for how you will keep and reach your goals from
minute to hour to day.
Then -----DO IT! ACT
Just for some encouragement: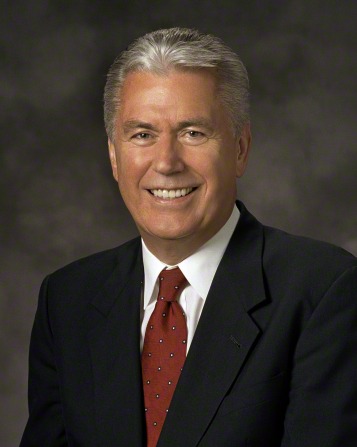 President Dieter F. Uchtdorf said, "Try and keep trying until that
which seems difficult becomes possible and that which seems only
possible becomes habit and a real part of you."
Go get em'
-Sister Zimmerman
Notice the license plate!!!
I drew a face on my pumpkin!