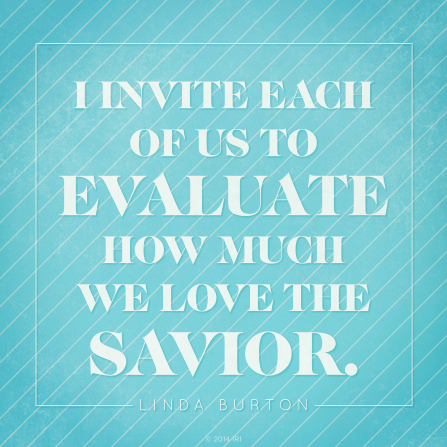 Let's begin with the THANK YOU'S!!!
Thanks so much mom for the box of sunshine. Mom you are so creative. I loved the cookies and the signs that you made for me. They are all up on my wall now.
Thank you Mom for your sweet e-mail. I loved the story of the frog and the butterfly's.
Dad thanks for your letters and e-mails and
for sister missionary package "it's a loofah" ha ha ha ha it was a fun surprise.
Thanks Dad for the motivational posters... I love them so much! They seriously make me laugh so much... Such a good pick me up this morning!
Thanks Elyssa for your motivational hipster quotes... I love them. I even smelled the paper because I was just thinking of you and just wanted to be with you.
Nathan way to go on your student council! You are amazing!
Ella I love your snowflakes, sadly there will be no real snowflakes here but I will use yours instead.
Thanks Anna for e-mail and for keeping me updated on your life! You are beautiful!
ELYSSA, I will be sending you another email in the future about college stuff, I can't believe you are so old. And I also miss you so much.
Thanks Aunt Megan & family for the package. The letters from you and the kids were so lovely.
Thanks Grandma and Grandpa Zimmerman for the cute box of fruit and cacti/succulents. I LOVE succulents. They are so cute! I ate both pears within a day of getting the package. It was a lovely little cheery box of Arizona nature :).
SO,

I GOT MY IPAD!!! This means you can email me whenever you want and I will be able to read it at any time. So please do. It brightens my day to get emails. I won't be able to respond though until my preparation day (P-Day) which is on Monday's.
I have been watching Mormon Messages nonstop, because that's all we have to watch, and because it is good for me to familiarize myself with the church's media so I can know what to share with investigators. Here are the ones I watched, please watch them and then, watch them, again and listen to what the spirit tells you... And then write it down... That's personal revelation right there:
Choose This Day- Mormon Message
Here is my favorite quote from this one:
"Please let me serve this day. It doesn't matter how few things I might be able to do, just let me know what I can do and I will obey this day. I know that I can with thy help. As hard as things may seem today, they will be a better in the next day if I choose to serve him today." -President Eyring
The Will of God- Mormon Message
Continue in Patience- Mormon Message
Wrong Roads- Mormon Message
Daily Bread- Mormon Message
After some serious prayer and study I have come to the realization that my new Goal is to know and become acquainted with God. This is obviously a long term goal but I am starting now!
I made this thing with my companion called a "Worry about it later bottle" which is just an old sprite bottle that I put little slips of paper in of things I will worry about after my mission. It is so genius because the hole at the top of the bottle is too small for me to take the papers out of so they stay in there... Never to be worried about until the end of my mission. I actually decided to change it a little bit after I read an amazing talk... So it is now my Consecration Bottle. The meaning of that little bottle will be so much more when you read to the end of the e-mail.
We had exchanges this week because my trainer is a sister training leader and it has been crazy. There was an amazing experience that I had but may not have time to tell about it but it included me talking to a drunk man and my companion teaching a young boy the restoration and giving him a Book of Mormon. My companion for exchanges had been really struggling in the past. She taught him the entire lesson of the restoration and it helped her decide that she didn't want to go home early and that she could truly speak by the spirit. I wish I could say more about it but at the end of it I decided that if the only purpose of that crazy experience was to show this Sister C that she was a very capable missionary then it was worth it. I love missionary work, it is never dull!
This week I invited so many people to be baptized and it has been a real ride. I was on another exchange with a sister from the Philippines who can't speak English all that well. We taught this woman for the first time and I was worried that it wouldn't go well because I was not with my trainer. She welcomed us in and we taught about how God loves her and she just cried. I was so not expecting her to feel so touched but she said with tears in her eyes "I want to feel close to God, it has been so long". We watched the Mormon Message "Earthly Father, Heavenly Father" and she agreed to come to church with us... And guess what... She actually came and stayed for all 3 hours. I could not believe that in that situation God had given me the words to say through the spirit to touch her heart so that she would come to church... even with a companion who could not speak English very well. It was a powerful lesson. God knows his children!
I have really been trying to love my companion so for part of that I started this thing where every night I get in bed and say "Sister Child's, Today I love you because..." And then say something honest, specific and meaningful that I love about her. It has been a simple way to strengthen our unity as a companionship and learn to love her as Christ would.
My zone leader asked me to give a Training in ZLC "Being Sober in Accepting the Will of God". He said that both he, the zone leader, and my district leader felt very strongly that I should give that training. I don't know if I mentioned it but I gave a training last week about teaching by the spirit. I am glad to give the training in a few days but I never would have expected it since I am so new.
We have a crazy goal to find 2 investigators a day so I would love it if you would pray specifically for my companion and I to accomplish this goal. Thank you so much!
My companion and I actually unknowingly broke some mission record of having 30 new investigators in one month. Yay, that was a fun thing to learn.
Somethings Coming....
Oh How I LOVE the RAIN!!!!
WARNING:

the part of this e-mail WILL cause you to want to CHANGE!!!
Read only if you have a desire to change the way you live and become more consecrated to the Lord... You should definitely read it regardless though because everyone needs to change!!!
So our mission is given binders with talks and info in them. One day This week I decided to read this talk called "Becoming a Consecrated Missionary". I read it... And it changed so much in my mind that made me want to change my life now and forever. After reading that talk I know that so many things will be different about me when I come back. I can promise you that!
Here are my notes and the highlights from the talk, sorry they are so extensive but I can promise you that it will change you if you let it.
*For every time it says missionary put MEMBER or CHILD OF GOD to adapt it to your life
"Becoming a Consecrated Missionary"
http://laytreasuresinheaven.com/becoming-a-consecrated-missionary/
What is a consecrated missionary?
- it is a missionary who is willing to lay EVERYTHING on the altar of sacrifice and to hold NOTHING back.
- a missionary who is willing to give EVERY ounce of energy, EVERY conscious thought, and EVERY drop of passion to the work- to submit to God's will whatever it may be.
1. Gives Up Any Streak of Disobedience
- God is not just asking us to change our behavior but to change our nature
- a mission is about what the Lord wants, not what I want
2. Leaves Their Fears on the Altar of Consecration and Talks With Everyone
- whatever your excuse may be for not talking with everyone, it is NOT good enough
- just square your shoulders and DO IT!
3. Puts Romantic Passions on the Table
- rises above all unfocused thoughts
- let your mission be the sole focus of your mind and the sole passion of your heart
- be as a horse with blinders seeing only the track and the finish
- any inappropriate thought that enters her mind she drives out with a song or scripture
- her mind does not go with the flow
- puts forth an active, concerted, conscientious effort to keep her mind clean
- as a missionary garnishes her thoughts with virtue unceasingly she will have confidence that the Lord will hear and answer her prayers
- is humble and full of love
- is loyal and in active pursuit of following and seeking leaders counsel
- hungers and thirsts for instruction to be better
- no jealousy of companions
- always talks of others and never of herself (we and she never I)
- NEVER reluctant to confess her sins
- never has a defensive attitude of excuses
- never argues or fights, we are saving souls not winning arguments
5. Puts Negativity and Sarcasm on the Table
- optimistic and positive
- constant and undimmed enthusiasm
- willing to pay the price of repeated rejection for the hope of a single conversion
- for a consecrated missionary there is NOTHING more to give at the end of the day
- quickness in their pace and urgency in their work
What is the cost of becoming a consecrated missionary?
- Fears, laziness, pride, disobedience, weakness... WE CANNOT HOLD ANYTHING BACK!!!
- when you came into the mission field you burned bridges behind you. You burned ships in the harbor.
- THERE IS NO RETREAT TO YOUR FORMER LIFE!!!
- you cannot have one foot at home and one foot in the mission field - that is a certain formula for frustration!
- THE LORD DEMANDS YOUR WHOLE SOUL ON THE SACRIFICIAL ALTAR. THAT IS THE PRICE WE MUST PAY AND WHEN WE DO, WE THEN BECOME INSTRUMENTS IN THE HANDS OF GOD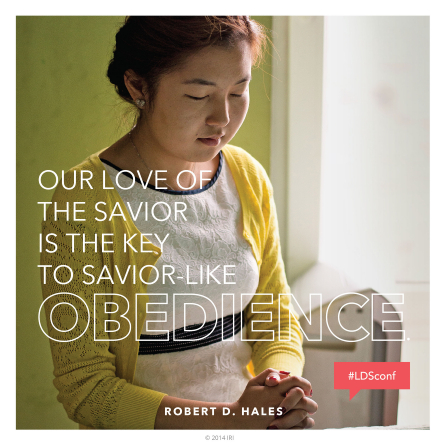 What is the driving, motivating force for a consecrated missionary?
It is the Savior and his atonement. We realize that our ALL is a small repayment for His ALL.
Each of us might appropriately ask,

"what lack I yet to become a consecrated missionary?"

There is no escaping it. God will demand our all. If we are shy or reserved-God will compel us to change, to be bold. He will jerk us out of our comfort zone again and again. If we are lazy or idle, he will push us and pull us even when we are exhausted. If we are disobedient, he will press until we have a childlike submissiveness. He will not let us be content with our weaknesses.
Whatever the weakness may be that holds us back from becoming a consecrated missionary, the Lord has promised that if we have faith in him, and humble ourselves before him, that he will make weak things become strong unto us (Ether

12:27

). I believe that. I do not believe that there is one missionary whose weaknesses are greater than potential strengths within him. Why?- because each of us is a son or daughter of God, with his divine nature and potential woven deep into the very fabric of our souls.
I do not think the Lord expects immediate perfection of us, but I do believe he expects immediate progress, and with that progress comes consecration. I believe that he recognizes and appreciates every step we take forward, however small it may be, striving to put our whole souls on the altar of sacrifice. At first, consecration may seem like Mt Everest, unconquerable, unassailable, but every step we take forward, however minuet it may seem, furthers our ascent until one day we have attained the summit. May we not be content with being good, even a great missionary, when we have the capacity to be consecrated missionaries. Mormon declared with boldness: "Behold I am a disciple of Jesus Christ, the Son of God. I have been called of Him to declare his word among his people that they might have everlasting life." (2 Nephi

5:13

). May it so be with each of us.
"The faster you get both feet in the mission field, the sooner you will truly enjoy your mission" - President Jenkins
D&C 4:2 - Give ALL your heart, might, mind, and strength
Moroni

8:15

- Serve with an eye SINGLE to His glory. The opposite of this is double vision.
What is the price you will pay to become acquainted with God?
Are you willing to consecrate ALL, holding nothing back?
The hardest thing for you to give up should be the thing you should want to give up most because it shows your true devotion to becoming a consecrated follow of our savior Jesus Christ.
And pretty soon you'll start to figure out YOUR part!
And know that you are in the prayers of a little missionary in Mesa who is trying to play her part too.
Sister Hailey Ellen Zimmerman